The bite has been tough, but you can still catch fish by mixing up tactics. We're fishing 30 ft, live fat heads, stay close to the bottom and when you mark your fish on your electronic start inching it away from the fish to trigger the bite. Be slow and steady make it look natural. White wonder bread colored spoons and chartreuse buckshot spoons tipped with a minnow head have been irresistible!
We are about 16 miles out on the lake. With groomed marked trails, the ride is enjoyable watching the sunrise brighten across Lake of the Woods. Are marked and groomed trail makes it quick and easy to go that distance.
We also hosted a handful of outdoor media this week, which was fun. Check out the belly on this fat burbot that Nick Lindner squeezed through the ice hole…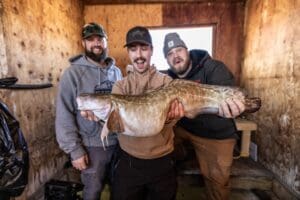 TIP OF THE WEEK
If your dead stick is out-producing your jigging rod often times the jigging is attracting the fish in. Don't stop jigging to drop a second dead stick. It can end your bite possibly. The jigging rod will often be the one that gets smoked when the 30 inch walleye come out to play!
And we're adding some additional fishing report intel from one of our guests. Check it out below…
A FEW WORDS FROM A GUEST…
Just wanted to drop some pics from our trip this past weekend. Yet again, we rebooked for next year!
Jacob Lehman was our second day guide last year and this year, just want to say he does a great job! Customer relations, to stories, to fishing tips, he brings it all to the table and sincerely loves what he does. You can feel the passion your guides have.
The fishing was very good, but you had to work for it. Pink coffin spoons, pink buckshots, Tantrum and z-vibes with pink, all tipped with minnow heads. Had to slow down and downsize after the morning bite but 1pm hit on day 1&2 and the bite went back to big baits. Bobber and dead sticks filled the "hot bite gaps" but you had to let them take it longer than normal to get a hook in them.
Please spread the word to your employees, they're great and that's why we keep coming back! Your wait staff got blind sided on Saturday with some call offs and they killed it. Things did take longer, but it was very clear your staff was doing everything they could to keep people happy. This did not go unnoticed by our group and we thank you!
See you in January of '24, unless I can't keep myself away another year! Either way, we will be seeing you all in the future! Stay safe and have a great season!
– Kurt Toothman
Here are a few fun pics from the Toothman group: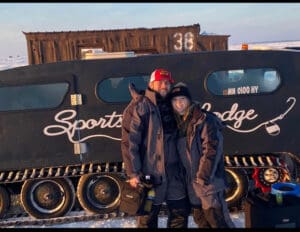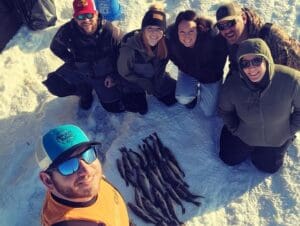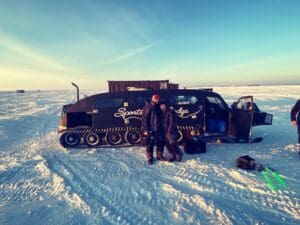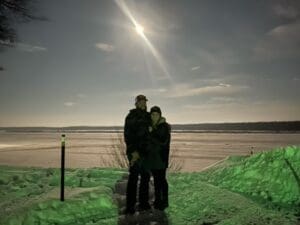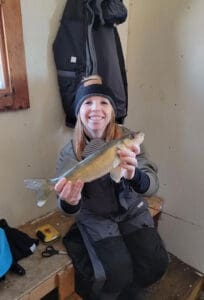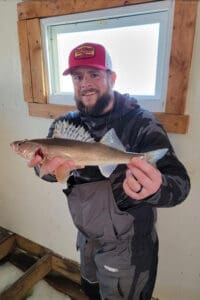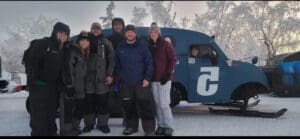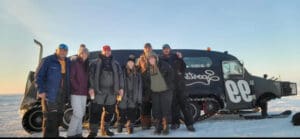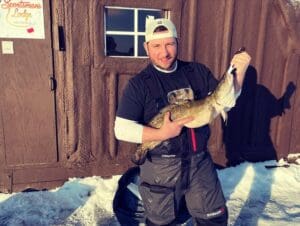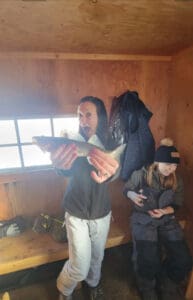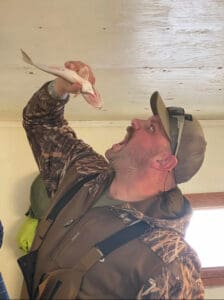 Friendly Reminder to Keep it Clean
We all love this incredible resource and to continue to make it a great place to enjoy we need to keep it clean. Let's all work together and Keep it Clean by not leaving any garbage on the lake or disposing of any down the ice holes. Thank you for your shared cooperation.