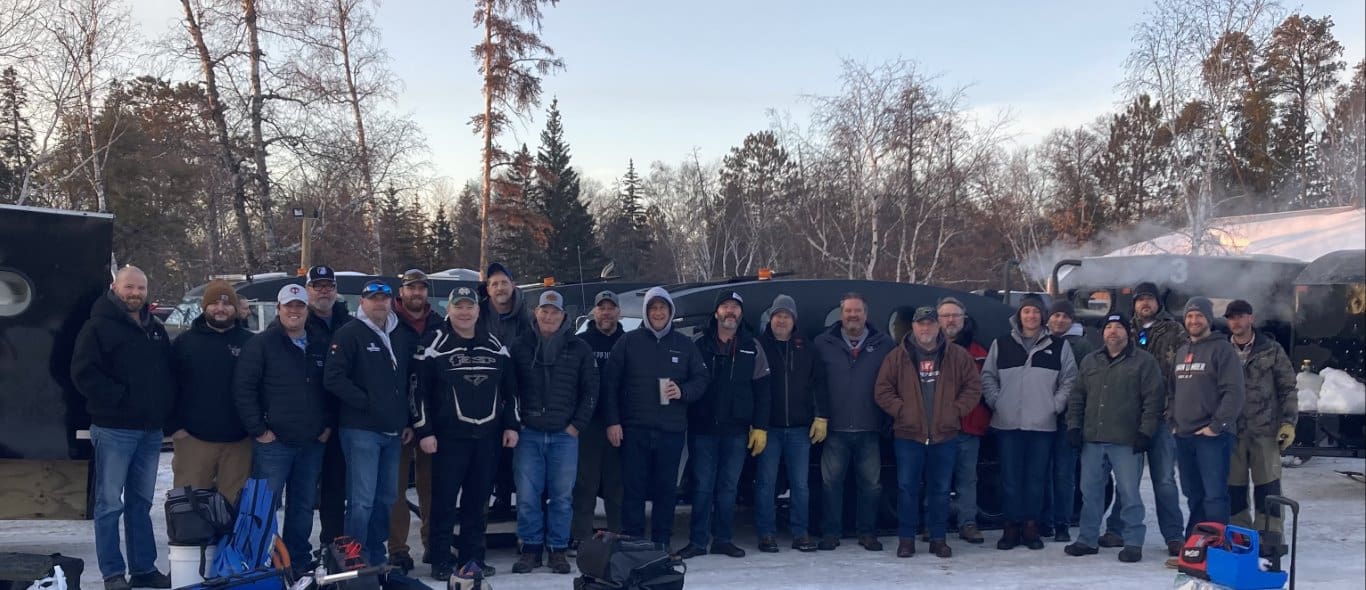 Sportsman's is the perfect place to host your next event. From weddings and family reunions to corporate meetings or a group fishing trip with the guys, we offer several spaces of varying sizes to accommodate your group's needs.
Hosting a group event at Sportsman's will give your guests an unforgettable experience in the heart of the Walleye Capital of the World. Our on-site meeting planner will work with you to develop the perfect itinerary for you and your guests. See below for our various group offerings or Click Here to schedule a call with our Group Coordinator.
30% OFF SPECIAL
Special Summer Charter Fishing Package!
Those of us here at Sportsman's Lodge, miss you and we would like to extend an exclusive 30% off your summer charter fishing package if you book a group of 12 or more. Please let me know if you have any questions. I hope we can make something work for you.
Contact Amber Theis
Sales and Reservations for LOW Family Resorts
Borderview Resort, Borderview North Resort, Sportsman's Lodge, Rainy River Resort
218-240-0591
Meet Your Coordinator – Stacy Ramsay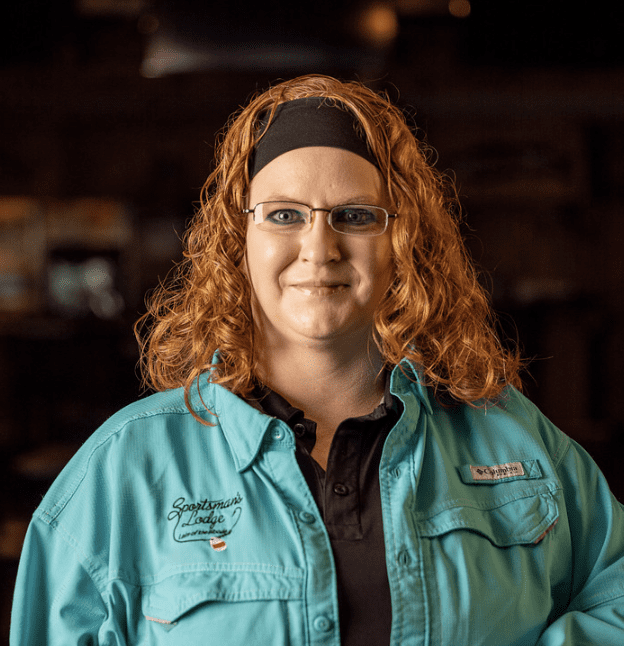 Hi, my name is Stacy.  I am the Groups and Events Coordinator at Sportsman's Lodge.  I have been working at Sportsman's Lodge since June 2015.  When I started working here, I was scheduled a couple days per week at the desk as a reservations specialist and the other days I worked in housekeeping.  In 2020 I was promoted to the Front Desk manager as well as the Groups and Events Coordinator.  My specialties include: large groups, corporate events, meeting space, family reunions, and weddings.  This has been a dream job for me because I am like the son my father never had (as I am the oldest of 3 girls)…. In my free time you will find me either fishing, hunting, or driving through trails in my jeep or on my 4 wheeler.  My favorite type of species to fish for would be trout, with walleye in a very close second, and jumbo perch and pike tied in third.  Please let me know how I can help make your wedding, next vacation, corporate outing, or family reunion the most memorable!
If you are interested in planning your event, please click below and we will be in touch!
"We had an awesome time. I believe everyone enjoyed their Lake of the Woods trip. Thank you to you and all your staff. The weather and everything turned out perfect. Thank you for helping with all the little details, everyone mentioned how nice the little things were! The food was awesome."
Ready to book
your group trip?
Click here to schedule a call with our Group Coordinator or click below to request a proposal!