We are looking forward to the 16th Annual scheduled for May 6 & 7, 2022. The tournament is full for 2022 but, we are taking a waiting list. To be added to the waiting list, contact us at book@slodges.com or 800-862-8602.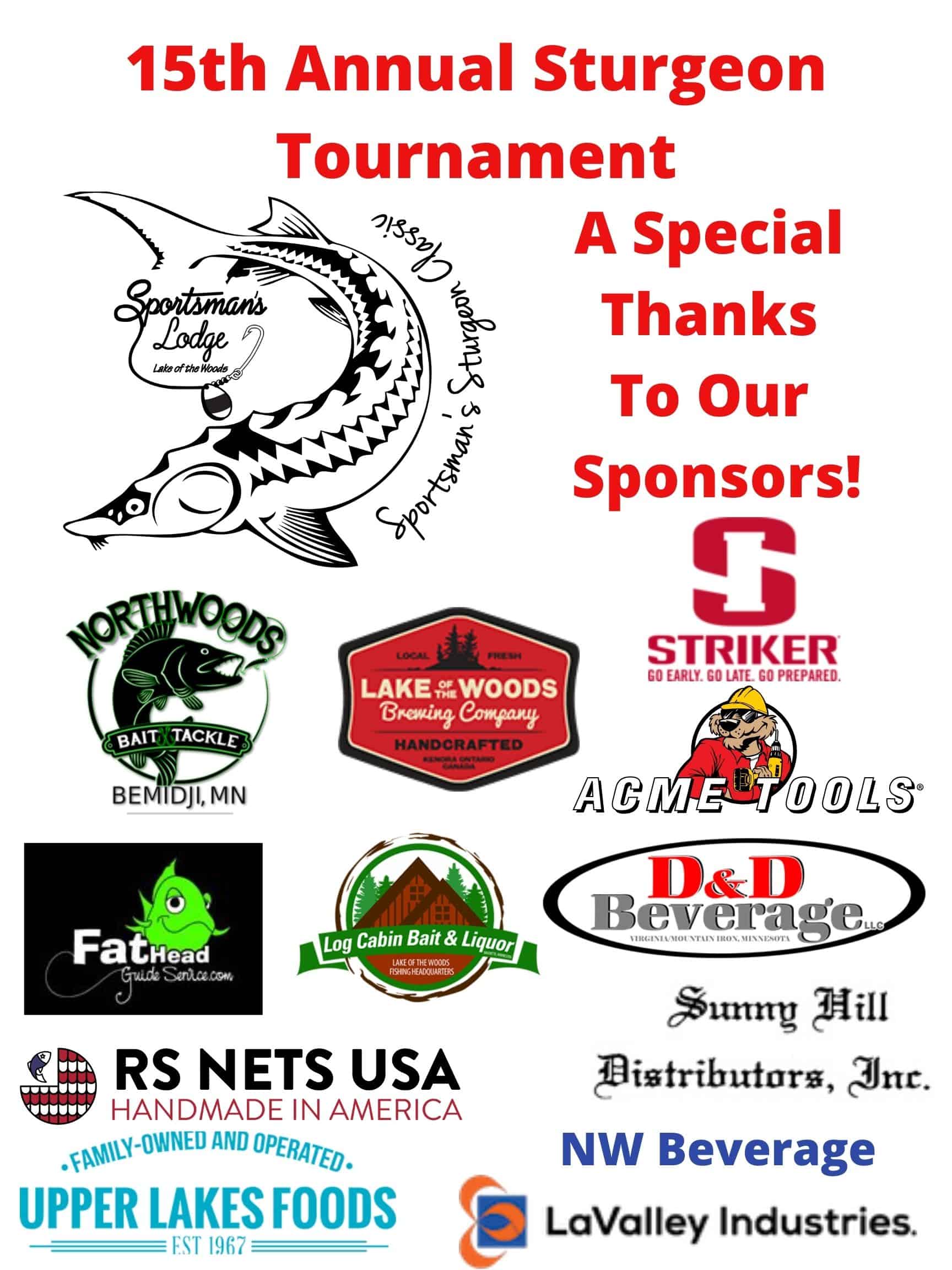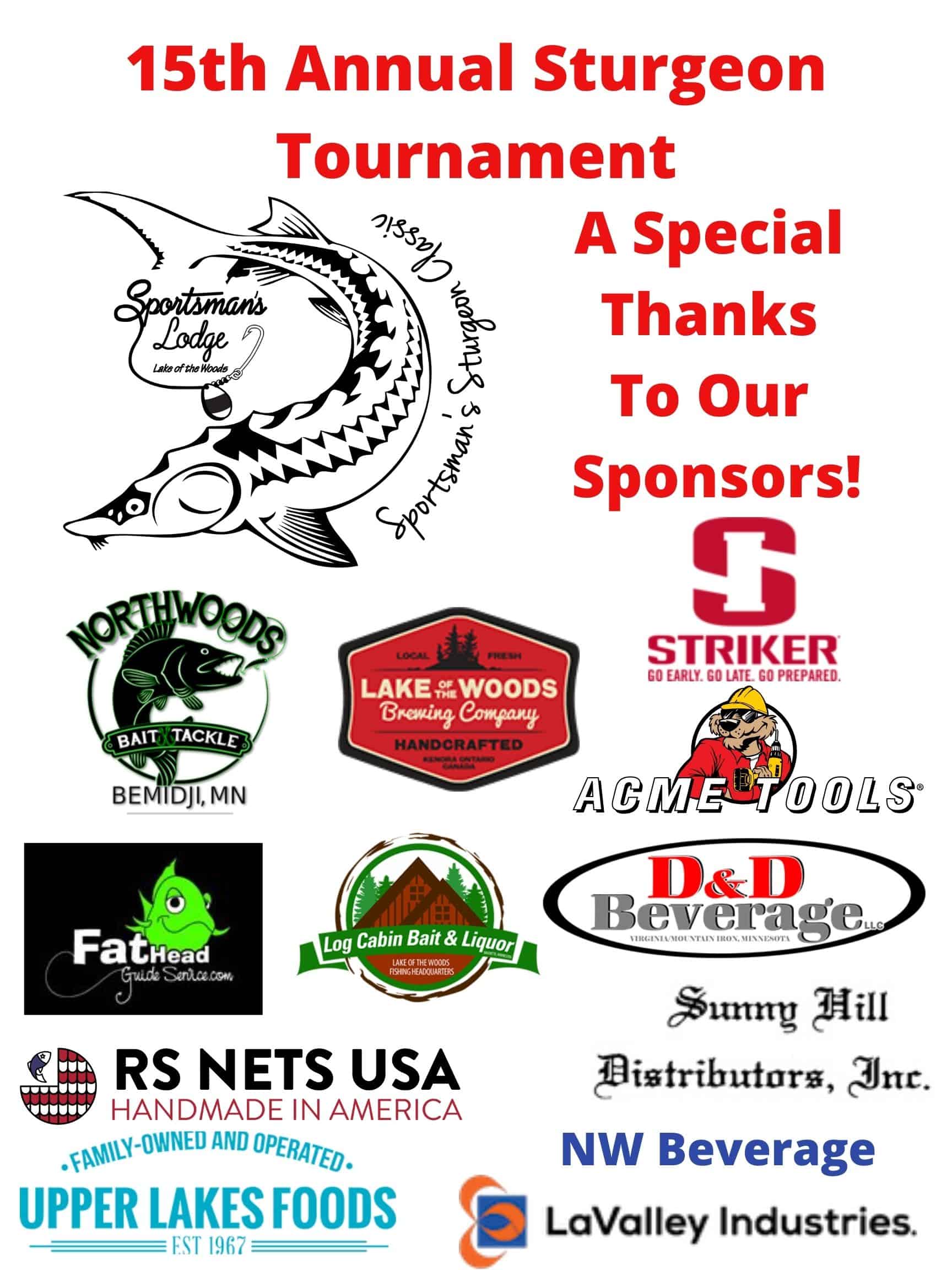 The 15th Annual Sportsman's Sturgeon Classic Tournament was held at the lodge May 7 & 8, 2021. 200 anglers and 60 boats enjoyed another year of beautiful spring weather and lake sturgeon fishing in a 1.2 mile stretch out in front of the lodge on the Rainy River.
Each day the participant with the longest measured sturgeon went home with $3,000 in cash, 2nd place $1,365 in cash, and the 3rd place winner a custom rod. Other prizes were given away for the largest sturgeon caught by a youth, woman, largest eelpout, largest sucker, and as well as many other door prizes.
Over a hundred sturgeon were caught and an unusual catch of a channel catfish over the two days. $12,000 plus in cash and prizes were awarded over the two-day catch and release event. Tournament participants also raised nearly $4,000 for the Lake of the Woods Take a Kid Fishing program. The monies will be used for lifetime fishing licenses that will be awarded at the event this year in June and for program expenses to continue to teach kids the lifelong sport of fishing. Many thanks to the gracious participants and sponsors who took part in this event. Your donation will make a big impact on many kids' lives for a lifetime. Thank you!
We want to thank all of the participants, staff, guides, tournament co-director, and emcee Bryan "Beef" Sathre and sponsors who once again made this year another huge success. Thank you!.
Congratulations to the 2021 winners!
Day 1
First Place-Dan Sheedy 63 1/4 x 21 inches
Second Place-Aaron Schmitz 61 1/2 x 23 1/2 inches
Third Place-Curt Howe 61 1/4 x 27 1/4 inches
Day 2
First Place-Chuck Hauble 65 3/4 x 29 1/4 inches
Second Place-Ben Cumber 65 3/8 x 30 1/4 inches
Third Place-Patrick Dunn 62 1/2 x 24 1/2 inches
Powder Puff -Hanna Hastings 57 1/2 x 25 1/2 inches
Largest Sucker- Brandon Dunn 22 inches
Largest Eelpout -K. Johnson 17 inches